Sean is a Corporate Partner with more than 25 years' experience advising on a wide range of deals.
He provides legal advice to clients undertaking transactions including sales, acquisitions, mergers, investments and private equity deals.
Experience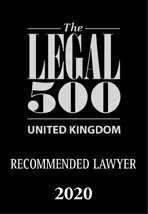 Sean has advised on transactions in a wide variety of different sectors with recent deals including the sale of bespoke furniture group Neville Johnson.
He has previously held senior positions including Head of Corporate at a national law firm.