Gaynor is a Consultant in the Private Client Team at Ward Hadaway.
Gaynor advises high net worth individuals in relation to Wills, Capital Tax Planning, Trusts and Estate matters.
In addition, she advises charities in relation to trust and estate issues of both a contentious and non-contentious nature. Gaynor is a recognised expert in advising the third sector on trust and estate issues which are often challenging and require sensitivity and a measured approach.
Gaynor is a regular contributor of articles on trust and estate matters and is a regular speaker on trust and estate topics through the Institute of Legacy Management's training program and an occasional contributor in radio interviews on behalf of the charity sector.
Experience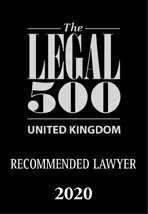 Gaynor has considerable experience gained by over 20 years advising on matters affecting individuals and charities including:
Advising trustees in relation to family trusts on the taxation implications of winding down and distributing assets and their various alternative options regarding the future of the trust to meet that family's particular future needs;
Advising clients on the various options and merits of estate planning through gifting to preserve wealth and protect assets for the next generation;
Advising charities on legacy management and website content for legacy fundraising;
Advising several charities in relation to an attempted claim for provision in suspicious circumstances;
Advising several charities in relation to an attempt to disinherit them with a Will made in suspicious circumstances shortly before the testator's death.