CONCERNS raised by Ward Hadaway pensions lawyer Tristan Mander in written evidence to an influential Parliamentary committee may lead to new legislation on workplace pensions.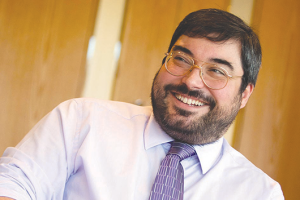 Tristan (pictured), who is an Associate in the Pensions team at law firm Ward Hadway, provided written evidence to the House of Commons' Work and Pensions Select Committee on pensions Automatic Enrolment.
The Committee had extended its scrutiny of Automatic Enrolment in the light of the Budget's announcement concerning the Lifetime ISA, a possible competitor for, and threat to, Automatic Enrolment.
The issues examined by the Committee included how employers choose which workplace pension to enrol their staff into.
The Committee quoted extensively from Tristan's written evidence on this topic. Tristan had set out that employers may potentially be liable for their employees' losses if they choose the wrong scheme.
The Government had claimed in oral evidence that employers cannot be made liable under Automatic Enrolment legislation if they go with one scheme rather than the other.
However, the Work and Pensions Select Committee accepted Tristan's evidence that liability may arise under the common law and took on board his view that "employers will need to be able to demonstrate that they took adequate steps to ensure they selected an appropriate pension scheme".
As a result, the Committee has recommended that the Department for Work and Pensions (DWP) should make "a clear and comprehensive statement about an employer's potential liability" when it comes to choosing workplace pension schemes for their staff.
If the DWP agrees to this, such a statement would need to be backed up with the creation of a 'safe harbour' for employers selecting schemes from an approved list, which will require legislation.
Tristan Mander said: "It is very pleasing that the Committee has taken on board what is a vital issue for employers, especially as Automatic Enrolment is being rolled out to hundreds of thousands of small and micro employers who have no prior experience of selecting pension schemes.
"Over a working lifetime, the differences in the pension pots built up in one scheme and another can amount to many thousands of pounds, due to apparently small differences in charges and investment choices.
"The employees have little say in what is set up for them unless they make sophisticated investment choices, which is rare. Most employees stay in the default option, so the employer's choices directly affect their outcomes in terms of what pension can be bought from the pot.
"At the moment, there is no guidance as who is responsible where there is demonstrable loss, but most employees would look to their employer for redress first.
"Whilst the Government has said that employers are not liable under legislation in such situations, there is a growing body of case law that would support employees claiming against their employers.
"Hopefully by raising this issue in its report and recommending that something is done about it, the Work and Pensions Select Committee will prompt the Government to clarify the situation, whether this is by a clear statement or via additional legislation."
Tristan has specialised in Pensions law for more than 15 years and provides legal advice to a wide range of companies and organisations in the public and private sectors.
He was invited to contribute to the Work and Pensions Select Committee report as a result of his involvement with the Chartered Institute of Pensions Professionals (CIPP), which had also presented evidence to the Committee.
Jamie Martin, Managing Partner at Ward Hadaway, said: "Tristan's expertise has helped to highlight an important issue for employers which will now hopefully be addressed by the Government."
Tristan's written evidence to the Work and Pensions Select Committee can be seen in full on the committee website by clicking here.
Please note that this briefing is designed to be informative, not advisory and represents our understanding of English law and practice as at the date indicated. We would always recommend that you should seek specific guidance on any particular legal issue.
This page may contain links that direct you to third party websites. We have no control over and are not responsible for the content, use by you or availability of those third party websites, for any products or services you buy through those sites or for the treatment of any personal information you provide to the third party.