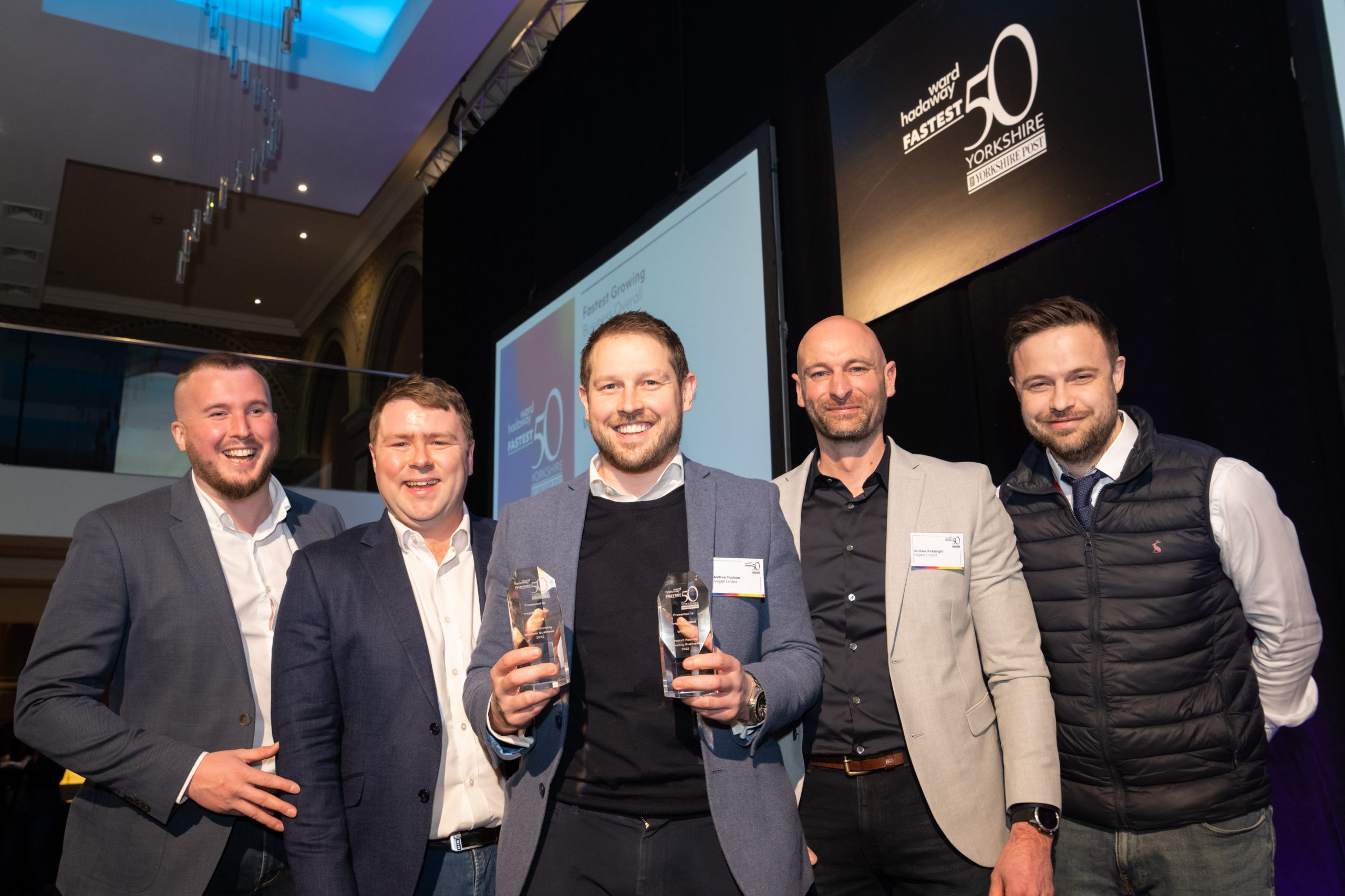 Last week, in partnership with The Yorkshire Post, we celebrated the region's fastest growing, privately owned businesses at our highly acclaimed 2022 Fastest 50 Awards.
In the first in person Fastest 50 event since 2019, held at a central venue in Leeds, it was wonderful to recognise the success of Yorkshire's finest enterprises and applaud their achievements.
Event speakers included Emma Digby, Yorkshire Post's deputy business editor Greg Wright and Chris Rea CBE, managing director of Yorkshire manufacturing giant AESSEAL. The sun shone brightly and the room came alive with stories of success, resilience and, quite frankly, business brilliance.
From manufacturing, engineering and energy companies to healthcare, technology and construction firms, businesses that attended included Huddersfield-based The Body Doctor, winner of the small business category, specialist nursing care home Thomas Owen Care, located in Dewsbury, and Ilkey's Front Five Building Services. TekFloor, a nationwide screeding, render and insulation products distributor, headquartered in Rotherham, Sheffield heating and insulation firm All Seasons Interiors and Leeds-based packaging design agency Aire Global were also present as leaders and their people celebrated the major strides Yorkshire has made in establishing itself as a buoyant, innovative and energetic hub for booming business.
Chris Rea CBE, who has grown AESSEAL to a global firm with over 1,700 employees, said: "It's fantastic to celebrate the top 50 businesses in Yorkshire who are creating a vast amount of wealth and employment for the region and its people. The private sector is often not given the acknowledgement it deserves, especially businesses in the North. Awards like the Fastest 50 challenge this; they give deserving, regional businesses a voice, they champion their innovation and achievements. I'm so pleased we could celebrate in person; it's been wonderful to see the networking, interaction and energy that we've all greatly missed. Well done to the class of 2022, you have achieved incredible success."
The atmosphere in the room was electric as everyone reflected on the incredible success achieved despite the adversity and uncertainty they've faced in getting there. The constant Covid-induced changes and knock-on effects on employees, supply chains and day-to-day operation made growth an uphill battle at times. But it's a battle Yorkshire businesses have won and won with a ferocious passion and hunger to succeed.
Sam Wyner, sales and marketing director at The Body Doctor, said: "It's a great privilege to win this award and a lot of hard work and passion has gone into achieving this. The awards demonstrate how much credibility we have right here in the Yorkshire region, within our business community, and it's wonderful to be a part of it. Here's to strong, innovative businesses born and bred in Yorkshire."
The Fastest 50 growing businesses are identified by analysing Companies House data over the previous three years. It goes without saying that the 2022 winners, and indeed all those ranked, have demonstrated success during an extremely turbulent time with constantly changing goalposts.
Martin Hulls said: "It's an honour to host these awards across the North, in the regions we're so proud to be part of. Not only to celebrate the successes of the 50 businesses that represent their region but to be inspired by their individual stories of success. We have really missed getting together in person over the last couple of years but Yorkshire has done itself proud restarting our Fastest 50 business awards events with a stellar cohort of companies proving that no matter what obstacles they may face, or what size they may be, success is absolutely achievable. Congratulations to all of those ranked and the standout category winners."
The list includes two residential care organisations, a sector that's been one of the hardest hit by Covid. Despite being faced with some of the most stringent restrictions, these businesses have continued to excel and grow – an extraordinary accomplishment given the circumstances.
Kevin Martin, managing director of Thomas Owen Care, number 12 in this year's list, said: "It's wonderful to be here today, mixing with other businesses in the region that, just like us, have gritted their teeth and devoted themselves to growing a successful business when the odds have never looked so bleak. This has been especially poignant in the care sector, and I cannot thank my wonderful team enough for everything they've done and for being amazing at what they do. To be the 12th fastest growing business in Yorkshire is a wonderful achievement and that's testament to the people who make Thomas Owen Care what it is – they genuinely deserve it."

Please note that this briefing is designed to be informative, not advisory and represents our understanding of English law and practice as at the date indicated. We would always recommend that you should seek specific guidance on any particular legal issue.
This page may contain links that direct you to third party websites. We have no control over and are not responsible for the content, use by you or availability of those third party websites, for any products or services you buy through those sites or for the treatment of any personal information you provide to the third party.