23rd November, 2020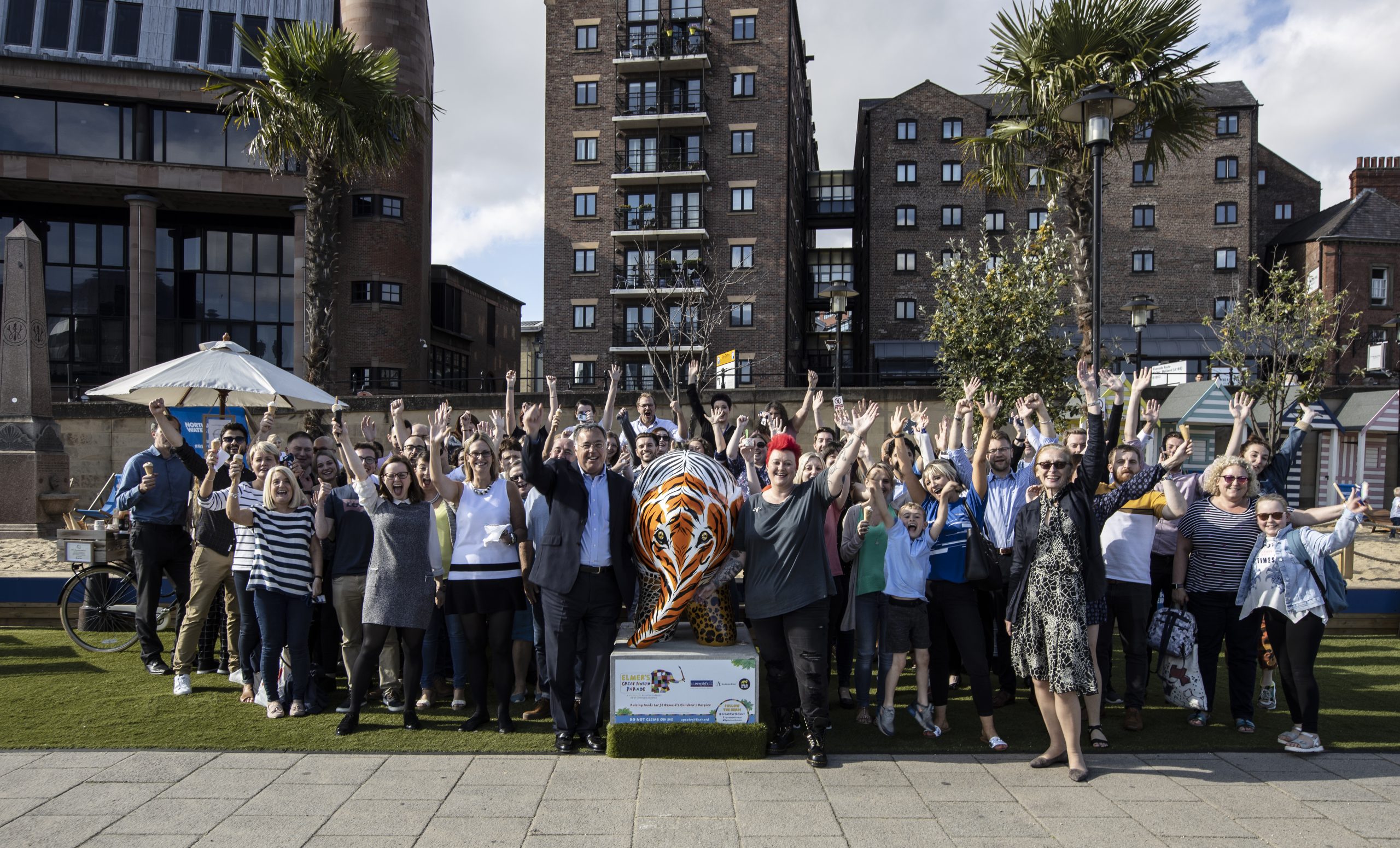 We were delighted to welcome Ward Hadaway on board as a sponsor of Elmer, and it's great they came up with an exciting way of getting involved in this magical event for the city. We hugely appreciate the support.
Background
Local charities are important to us all at Ward Hadaway and we're passionate about supporting them as much as we can.
In 2019 St Oswald's Hospice, a charity providing care, love and support to babies, children and young adults with life-limiting needs across the North East, organised Elmer's Great North Parade as part of a key fundraising initiative in the region.
For 11 weeks, 50 large and 114 small individually painted elephant sculptures were dotted around North East streets, parks and public buildings in the biggest and brightest art trail ever seen in the region. This took place between August 2019 and November 2019.
What we did
The Parade was a fantastic idea, and we were keen to get involved so we sponsored an Elmer Elephant. 'Jumble' was designed by artist Valerie Smith-Lane, situated close to our Newcastle headquarters, at Newcastle Central Station.
Jumble was beautifully crafted, and its position also brought a smile to the faces of our people as they commute between our offices in Newcastle, Leeds and Manchester, as well as visitors to the region.
The Elmer trail was a wonderful opportunity to not only show our support and encourage colleagues, as well as others, to play an active part of their local community and raise essential funds for St Oswald's Hospice.
The impact
Following the trail, the sculptures, inspired by Elmer the Patchwork Elephant, were sold at an art auction, raising £182,200, of which all proceeds went to St Oswald's Hospice.
Why work with us?
Local businesses play such a vital role in creating sustainable communities that promote positive change, where people want to live and work, now and in the future.
At Ward Hadaway, we take local community involvement and support seriously and we're also passionate to be involved too. Not only do we recognise the importance of contributing to the community, but there's also a real drive within the business to do this too.