25th May, 2023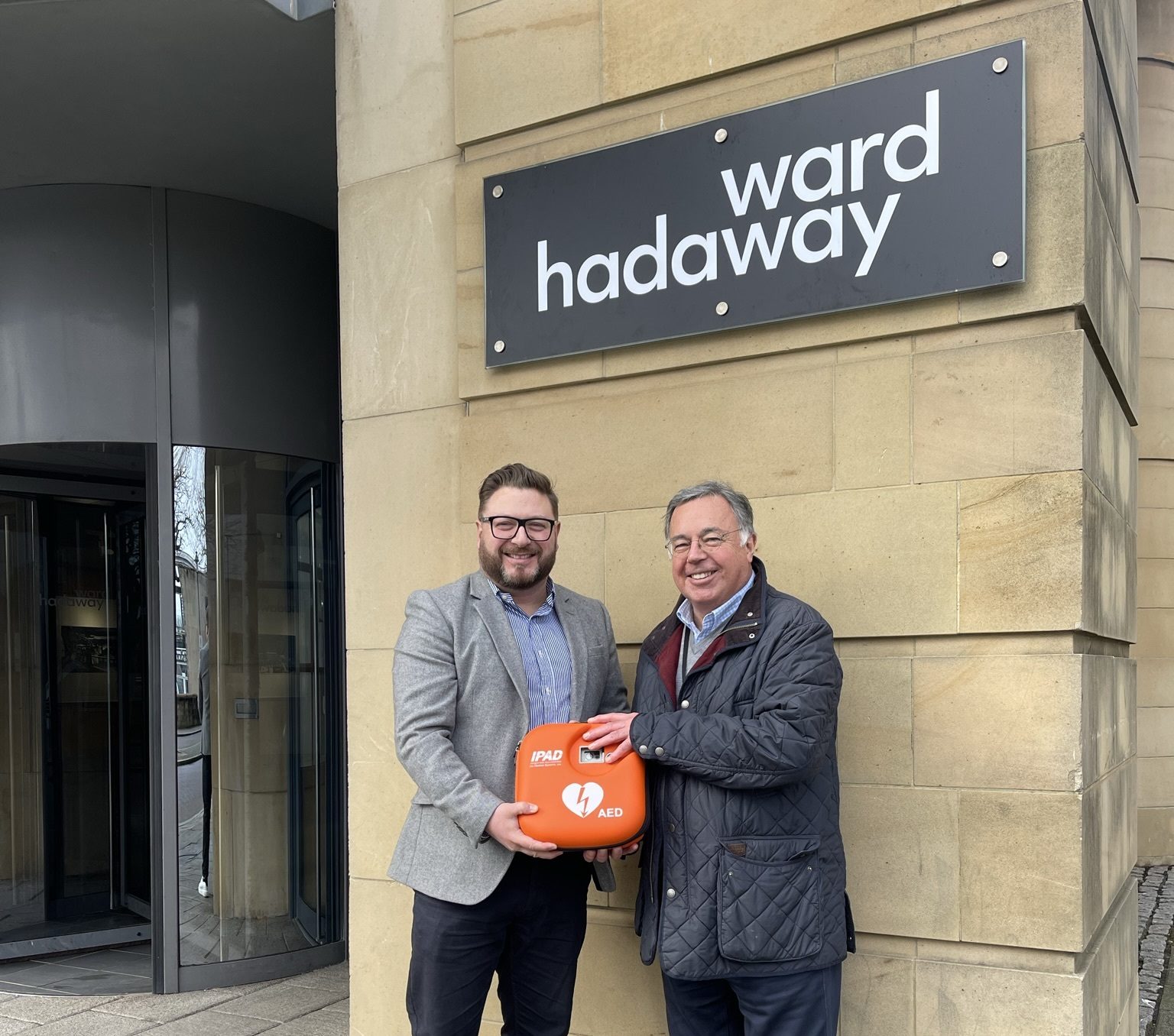 We have a fantastic partnership with Ward Hadaway and we're looking forward to working together on new projects across the North of England. The team are an invaluable support to the work we do in the local community.
Background
Red Sky Foundation is a registered charity which supports babies, children and adults living with complex heart conditions in hospital and at home in Newcastle upon Tyne. The charity funds specialist care and equipment to better treat patients and has established a very successful community defibrillator project that has helped to save thousands of lives from sudden cardiac arrest.  The project has enabled defibrillators to be installed in city centres, local communities, schools and hospitals.
Our role
We have worked with Red Sky Foundation since 2022, donating £10,000 to provide 5 defibrillators to support the charity's defibrillator project.
The Impact
So far, the money we have raised has enabled Red Sky Foundation to install Community Public Access Defibrillators (cPAD).  A cPAD is a defibrillator that is available to members of the public, 24 hours a day, to use in the case of a life-threatening emergency.  Through our support and fundraising efforts, a defibrillator has been installed on the Quayside in Newcastle upon Tyne which is ready for service to save a person's life.
Work with us
There are many charities and local grassroots organisations that are doing wonderful work in their communities to create positive change. We want to know about as many causes as possible so please get in touch if you're involved with a charity or local community initiative and we can discuss how we can help.