8th January, 2021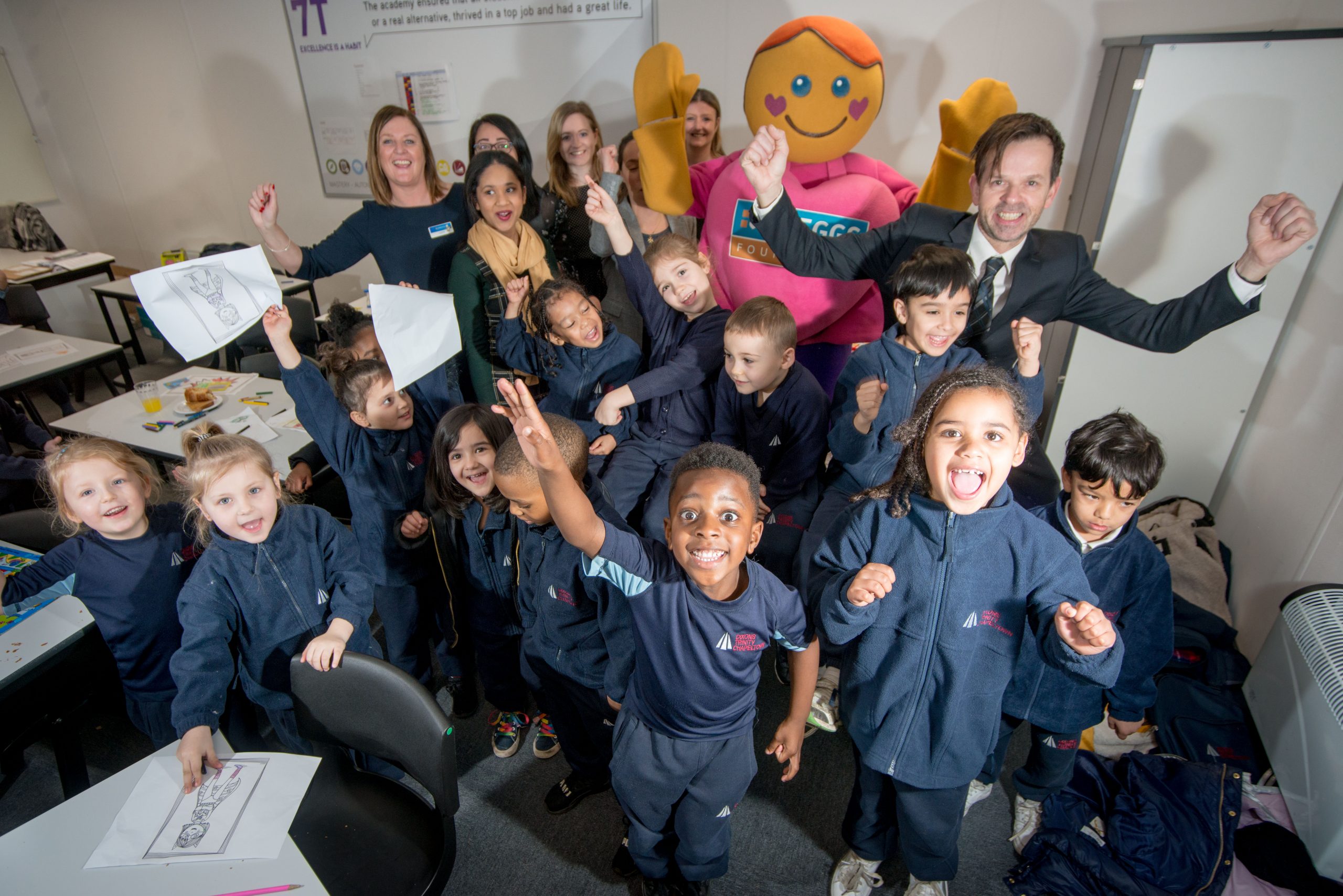 We are delighted to work with such a wonderful company who have worked in partnership with us at the Greggs Foundation, supporting local Breakfast Clubs.

Thanks to the kindness and generosity of the team, the money raised helps ensure more breakfasts can be given free to support more children in need, some of whom may otherwise go without. Thank you so much – you are all superstars!
Background
For nearly a decade we have supported the worthwhile work of Greggs Foundation. Greggs Foundation is a grant making charity which improves the quality of life in local communities, distributing around £3million per year to charitable organisations across England, Scotland and Wales.
As part of its work, The Greggs Breakfast Club programme helps primary school children get a nutritious start to their school day. Every school involved is provided with fresh bread from their nearest Greggs shop, and a grant to support start-up and ongoing costs. The average club costs £2,000 to set up and run for a year.
What we did
Ward Hadaway supports three schools in Newcastle, Manchester and Leeds through the Breakfast Club. Currently 150 children have access to a free breakfast, ensuring they get the right start to their day of learning.
Greggs Foundation was also a recipient of our fundraising efforts in our 30th anniversary year, when the 'Hadaway Harriers' raised £7,500, through our 3 Points North run.
The team of runners covered 135 miles over two days, starting at our offices in Manchester, running to Wellington Place in Leeds before arriving at Ward Hadaway's headquarters on the Quayside in Newcastle.
We're also hands on with our work with Greggs Foundation – visiting breakfast clubs to find out more about them and to meet the children they benefit. And our team continues to work together to create engaging fundraising ideas, so we can continue our annual support for children through Greggs Breakfast Club.
The impact
The schools that Greggs Breakfast Club funds are in areas of high need and the children supported are often the most vulnerable. Through our support we are able to help, ensuring young people are primed and ready to learn at the start of the day, and that no one has to go without.
Why work with us?
Our local communities are incredibly important to us – and we believe no child should go hungry. Through our ongoing work with Greggs Foundation we are able to support some of the most vulnerable in our local areas, so they don't have to go without – and are full of energy, ready to start their day and reach their learning potential in school.