15th December, 2020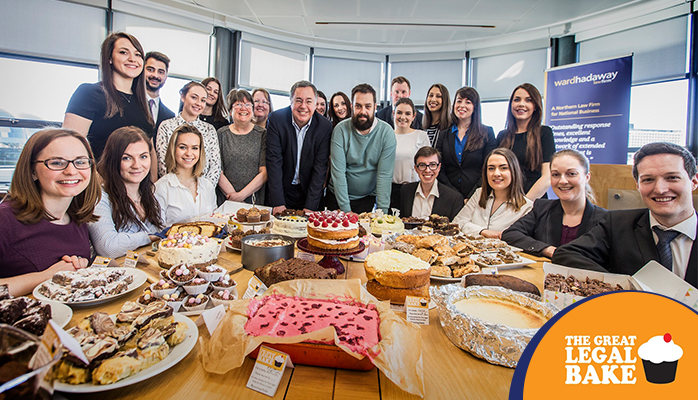 We have had such a positive experience with the Ward Hadaway team. We are so grateful to the support they've shown us and their commitment to Access to Justice Foundation.
The challenge
Access for Justice Foundation and its network of regional Legal Support Trusts is a charity that raises funds to provide grants for local free legal advice services and supports people in need, who have experienced employment, housing and disability injustice. The charity fundraises through a series of annual events involving law firms across the UK, whose solicitors also volunteer their time to support decision making and organisation.
The Solution
In support of Access for Justice Foundation, we take part in the annual Access for Justice Foundation community fundraising events, including the Leeds, Newcastle and Manchester Legal Walks, the Great Legal Bake and the Great Legal Quiz.
Solicitor Michelle Fleming sits on the North East Legal Support Trust committee and assists with strategic grant making and organising our involvement in fundraising activities throughout the year. Through our in-house design team, we have also supported the redesign of the Access for Justice Foundation sponsorship brochure, used for corporate sponsorship.
The impact
The support from Ward Hadaway has allowed the Access to Justice Foundation to distribute funds raises to charities that offer free legal advice and representation. For example, Citizens Advice Gateshead has received grants via the North East Legal Support Trust that enable them to offer free, impartial and confidential advice and information to over 12,000 people each year.
Their grant has enabled them to increase capacity, with more staff to help local people with housing and welfare issues, as well as the purchase of IT equipment for remote working during the Covid-19 pandemic, so they can continue to offer much needed advice virtually.
Why work with us?
A key priority for us is to create positive change within the cities and regions we work within. Whether it's support to raise funds for much needed causes or lending our time and expertise to help organise and strategise, we want to help.
We're passionate about making a difference, however great or small, so please do get in touch if we can help an initiative, cause or organsiation you're involved in that's improving lives in your local community.