23rd November, 2020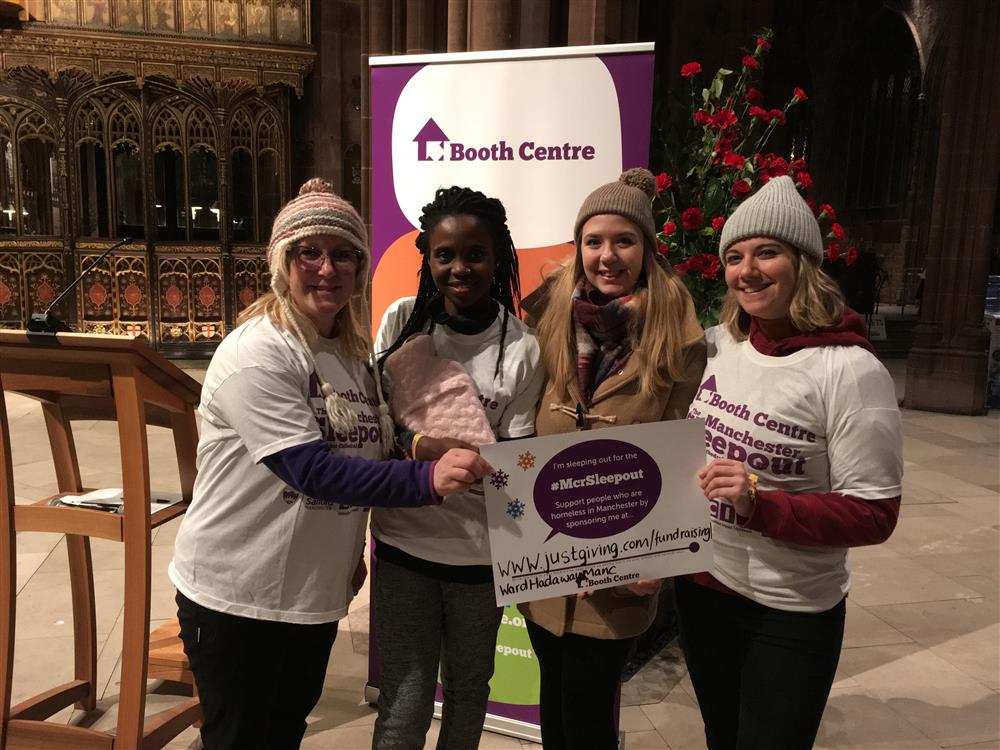 Background
The Booth Centre is a community centre for people affected by homelessness, living in Manchester. It provides an opportunity to belong, to gain a purpose and rebuild lives.
Its programme includes activities such as volunteering, creative projects and sports, as well as training and help to gain employment. The Centre also supports people to improve their health and wellbeing, to access emergency accommodation, and to secure and maintain a permanent home.
What we do
The Ward Hadaway team has supported The Booth Centre for many years, through a range of activities focused on community engagement. This includes taking part in the Manchester Sleepout each year in support of homeless people across the city. The annual sleepout highlights the hardships homeless people face every single night and the money raised provides a vital contribution to getting more people off the streets and into safe homes.
We also sponsored the 'Inspirational People' exhibition, a campaign showcased at Manchester Piccadilly Station, challenging misconceptions and habitual portrayals of homelessness. Members of the team have taken part in volunteer days where they've helped out in various ways, including assisting in the kitchen, and working in the stock room at The Booth Centre.
The impact
Since the start of our partnership with The Booth Centre, we have raised over £6,000 for the organisation. The money has enabled the Centre to continue to provide support to those who attend and creative activities and training, as well as basic life necessities such as a hot drink, cooked meal or a place to take a shower.
Why work with us?
Making a positive difference, no matter how small, is a key priority to us. Whether it's Manchester, Leeds or Newcastle, each of the communities we serve are valued by us and not only do we recognise our responsibility in creating better lives for those around us, we are also really passionate to help those in need too.