29th October, 2020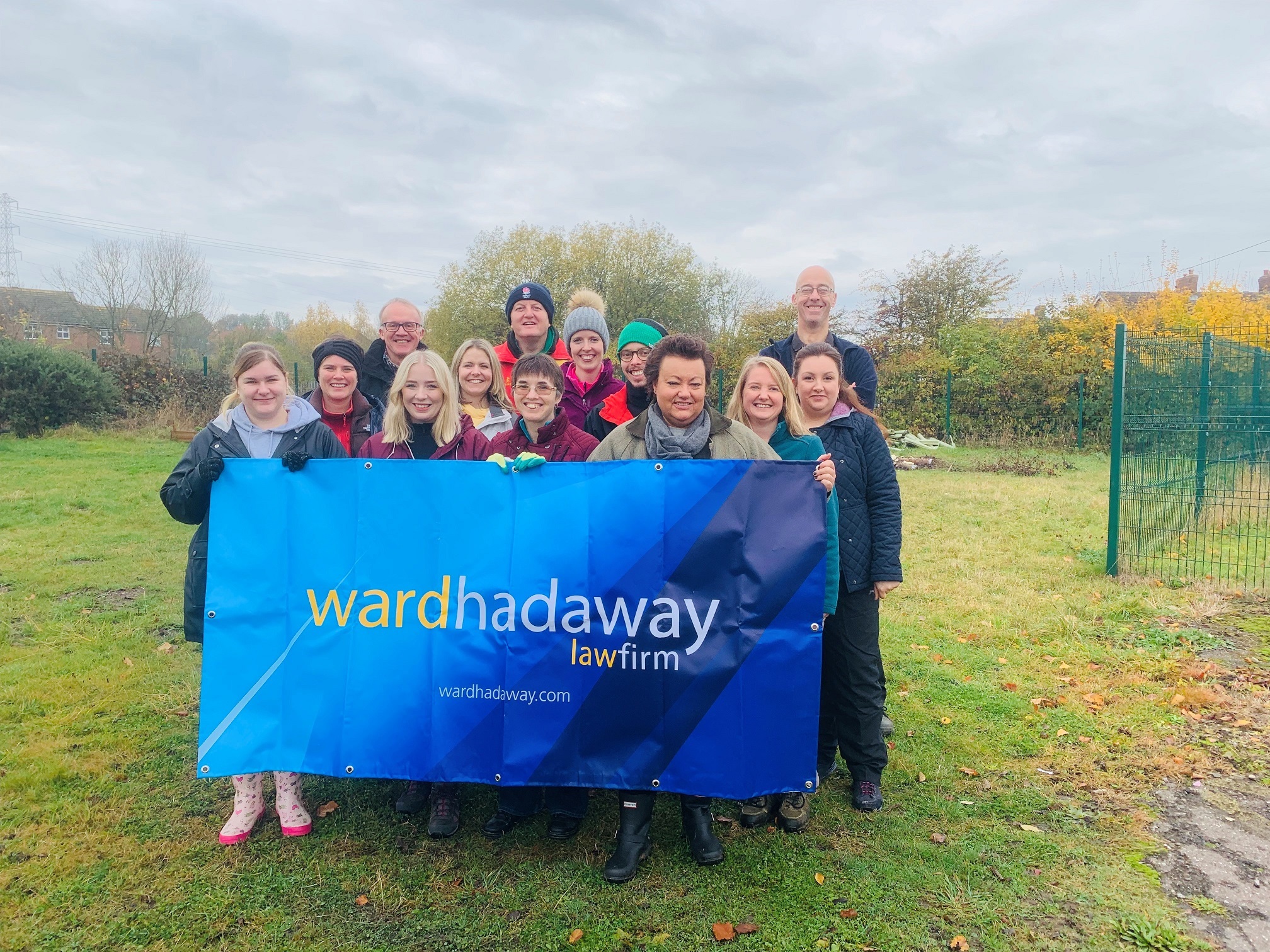 It was fantastic to see the team so eager to get stuck in and help improve the green space for the local community. On behalf of everyone at The Land Trust, thank you to the team at Ward Hadaway, we hope to see you back on our sites soon!
Background
The Land Trust is a national charity committed to conserving and maintaining local parks and nature reserves.
Its vision is to improve the quality of people's lives by creating sustainable, high quality green spaces that deliver environmental, social and economic benefits.
Putting local communities at the heart of its work, our team in Leeds is committed to working closely with The Land Trust to provide a better environment for local communities.
What we do
Each year our team in Leeds swap their laptops and PCs for shovels and secateurs and volunteer to plant trees and clear ditches at the Fryston Country Trails, a local country park.
In 2019, the team of partners, associates, solicitors and support staff helped to plant up to 60 hazel and Japanese rowan trees along large sections of public open space and also cleared willow from some of the drainage ditches to prevent the meadows flooding.
The team were guided by staff from Groundworks Wakefield who manage the park which comprises 85 hectares of scenic landscaped public open space including 8km of footpaths, cycleways and bridleways alongside the River Aire.
The impact
By giving up our time, we helped to improve green space for the local communities of Leeds. It's also been proven that spending time in green spaces can enhance a person's physical and mental health so opportunities to take some time out of the office and get back to nature is extremely beneficial to the wellbeing of our team too.
Why work with us?
Our support stretches across every aspect of the community whether that's health and wellbeing, education or the environment. We are keen to help our local communities as much as we can to create a better world for everyone to enjoy.