Tom is a Partner in the Corporate department advising clients on acquisitions, disposals, investments, corporate structures and reorganisations.
He has extensive experience working on a variety of transactions for both public and private companies across a range of sectors including pharmaceutical, aviation, engineering, manufacturing and training/education.
Tom also assists with the editing of the leading practitioners' guide "Sinclair on Warranties and Indemnities on Shares and Asset Sales" 9th Edition.
Experience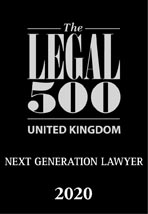 Recent transactions on which Tom has advised include:
The sale of a UK-based manufacturer to a New York Stock Exchange listed corporation
The acquisition of three European manufacturing sites by a UK based pharmaceutical company
A $285m investment into an international UK based commodities company by a German international food manufacturer
A large scale due diligence exercise within the aviation sector
The sale of a UK based e-learning provider to a UK listed company
A multi-stage, multi-jurisdictional acquisition and disposal for a Dutch company