A partner in the Corporate department, Katherine provides advice on mergers and acquisitions, sales, IBOs, MBOs and venture capital transactions.
Katherine acts for clients in relation to all sizes of companies from large corporates to start-ups and everything in between. She also acts for a number of private equity houses.
Experience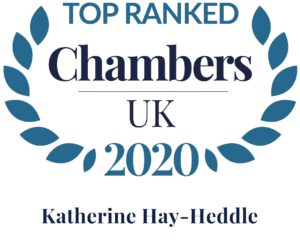 Katherine has more than 17 years' experience in a variety of company and business sales and acquisitions acting for both buyers and sellers.
She regularly advises serial acquirers and private equity backed companies on acquisitions and sales particularly in the energy, healthcare and technology sectors.
In addition, Katherine has experience advising both management teams and financial institutions on management buyouts/buy ins and venture capital transactions.
Recent transactions Katherine has been involved in include:
Acting for the management team on the secondary MBO of Optionis
Advising on the sale of Wrap Film Systems, the company behind Bacofoil, to Melitta
Acted for Northstar Ventures in relation to numerous investments and exits