Alex is a partner in the Intellectual Property and Information Technology (IP/IT) team at Ward Hadaway and helps clients to protect, develop, exploit and enforce their ideas and new technology.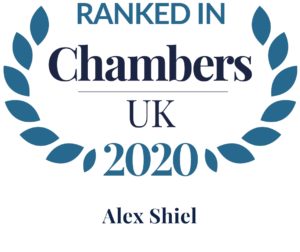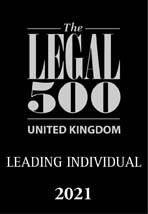 This is done by using intellectual property rights, commercial agreements such as research and development contracts, technology licences and collaboration agreements and, in the case of disputes, through taking or defending court action.
Alex also works with clients who supply or purchase IT systems, develop or license software, do business over the internet and work in the creative industries, such as creating Apps, games, multimedia content and websites.
He is consistently ranked as an expert by Legal 500 and Chambers.
Experience
Alex has over 25 years' experience of advising clients of all sizes in all aspects of intellectual property and information technology.
He advises a number of multi-national companies, plcs and public sector bodies and has a wide expertise in handling complex transactions, including research and development contracts, IT systems and telecoms agreements, technology licensing contracts and international collaboration agreements.
His specific experience includes:
Advising businesses in the life sciences, pharmaceutical and medical devices sector. Clients include PCCA, TRB Chemedica (UK) and Motac Neuroscience
Acting for creative industries businesses, in particular in the fashion, digital media, film and publishing industries. Clients include Tech Nation and Qrious
Providing legal advice and support for start-ups and spin-out businesses. He has acted  in connection with the spinning out of a number of new companies from Universities, most notably from the University of Newcastle upon Tyne. Recent spin outs he has completed are for Cellularevolution, Pulmobiomed and Dragonfly Insulation
Acting for suppliers and purchasers of software, SaaS platforms and IT systems. Clients include ScS Sofas, Keepmoat Homes and a number of NHS Trusts
Business support and mentoring advice to start-up companies which are supported through programs run by organisations such as Teesside University's Launchpad,  and Newcastle University's Rise Up
A particular expertise in dealing with trade mark and branding issues and acts for several well known brands. His work includes advising on strategic brand management, international protection of brands and trade mark opposition and infringement proceedings.