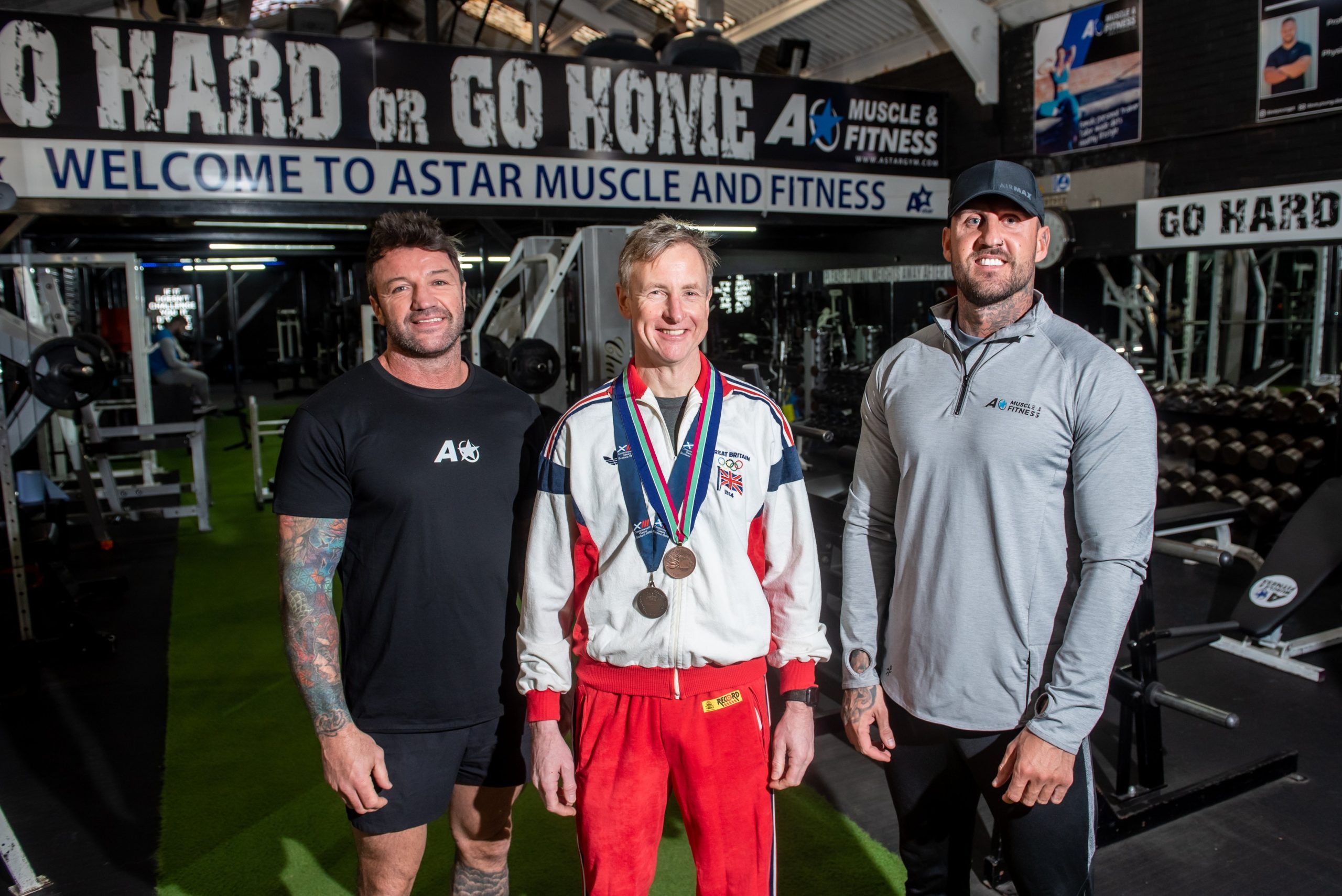 Keith Brook is an experienced personal trainer and owner of Wakefield-based A Star Muscle and Fitness gym which he purchased in 2015 and now runs with Joe Davies.
Keith shares his story alongside Ian McCombie, a partner at Ward Hadaway, explaining why his business has gone from strength to strength despite unprecedented challenges.
"When I first took over A Star Muscle and Fitness it was a very exclusive gym, tailored to meet the needs of bodybuilders where physical fitness was prioritised over everything else," explains Keith. "I wanted to create a community-centred gym where working out was just as important as having fun, making friends, relaxing and interacting with a diverse range of people. I didn't want it to be about who can bench press the most but more a place that made people feel better about themselves, where they can make new friends, try things they've never had the confidence to try before and, ultimately, get healthier and fitter physically as well as mentally."
And Keith's determination to carve out an inclusive gym where everyone is welcome is certainly paying off. With over 400 members, the gym provides a range of personal training services as well as a variety of classes from yoga and ladies only kettlebell sessions to fast and fun cardio workouts and boxing.
Keith says: "The best thing about the gym is the atmosphere. I've worked in gyms and fitness centres for decades and I was often disappointed with the vibe at most places. It never really felt comfortable or relaxed. And that's where A Star is different. Everyone is welcome. Everyone says hello. Everyone genuinely has five minutes to chat with you. I love nothing better than seeing the smiles on the faces of my members when they walk through that door or during a post workout chat. It makes the long days worthwhile."
The unique atmosphere at A Star Muscle and Fitness has seen the gym become a beacon of positivity, happiness and hope within Wakefield. Despite pandemic-induced closures in the last 22 months, the business has continued to grow, enjoying a 40% rise in revenue in the last two years alone.
"During lockdowns I completely changed my opinion of gyms," continues Keith. "It's not about simply doing exercise, it's the benefits it provides to mental health. It's a sanctuary for so many people and that's exactly what A Star is to the Wakefield community. It's part of the area's DNA and provides a social and supportive hub for people where they can work out, have fun, enjoy friendships and feel good about themselves."
As the gym continues to grow, Keith has his sights set on moving to a bigger facility further down the line, with more equipment and space to offer an even greater variety of fitness classes, sports sessions and training techniques.
Ian McCombie, a partner at Ward Hadaway's Leeds office, knows all about ambition and winning himself, as a double Olympian and double Commonwealth Games medal winner in the 90s.  Of A Star he said: "Gym and fitness centres in particular have been hard hit by Covid measures with memberships frozen and premises closed. Despite this, A Star Muscle and Fitness ploughed on, not only adapting during lockdowns with online fitness classes but also continuing to provide that social interaction and inclusive environment for people. As a result, when gyms were able to open up again, Keith has seen member numbers increase with people from all kinds of backgrounds keen to be a part of A Star and benefit from its friendly and welcoming culture. It's great to see a local and independent business achieve and continue to do well despite the twists and turns of recent years. Keith has carved out something very special and we wish him every success for the future as A Star continues to shine brightly."
Keith's gym is one of the most popular fitness centres in the region, offering a sweet spot between national chain gyms that roll out the same model in every location and exclusive gyms for specific types of training or level of expertise. A Star Muscle and Fitness is a gym for everyone that gives members a real sense of belonging and has an authentic community feel about it.
Keith adds: "Someone once told me that if you enjoy your job, you never have to go to work. I never really understood that until I bought A Star. I don't feel like I am working, it just feels like I'm spending my day as part of an extended, happy and inclusive family. A Star doesn't represent elitism or is associated with competitive fitness. It's about becoming the best version of yourself supported by like-minded people who encourage you to become physically and mentally stronger each and every day. In my book, you can't get better than that."

Please note that this briefing is designed to be informative, not advisory and represents our understanding of English law and practice as at the date indicated. We would always recommend that you should seek specific guidance on any particular legal issue.
This page may contain links that direct you to third party websites. We have no control over and are not responsible for the content, use by you or availability of those third party websites, for any products or services you buy through those sites or for the treatment of any personal information you provide to the third party.