Manchester business leader announced as keynote speaker at North West Fastest 50 Awards
Follow us on LinkedIn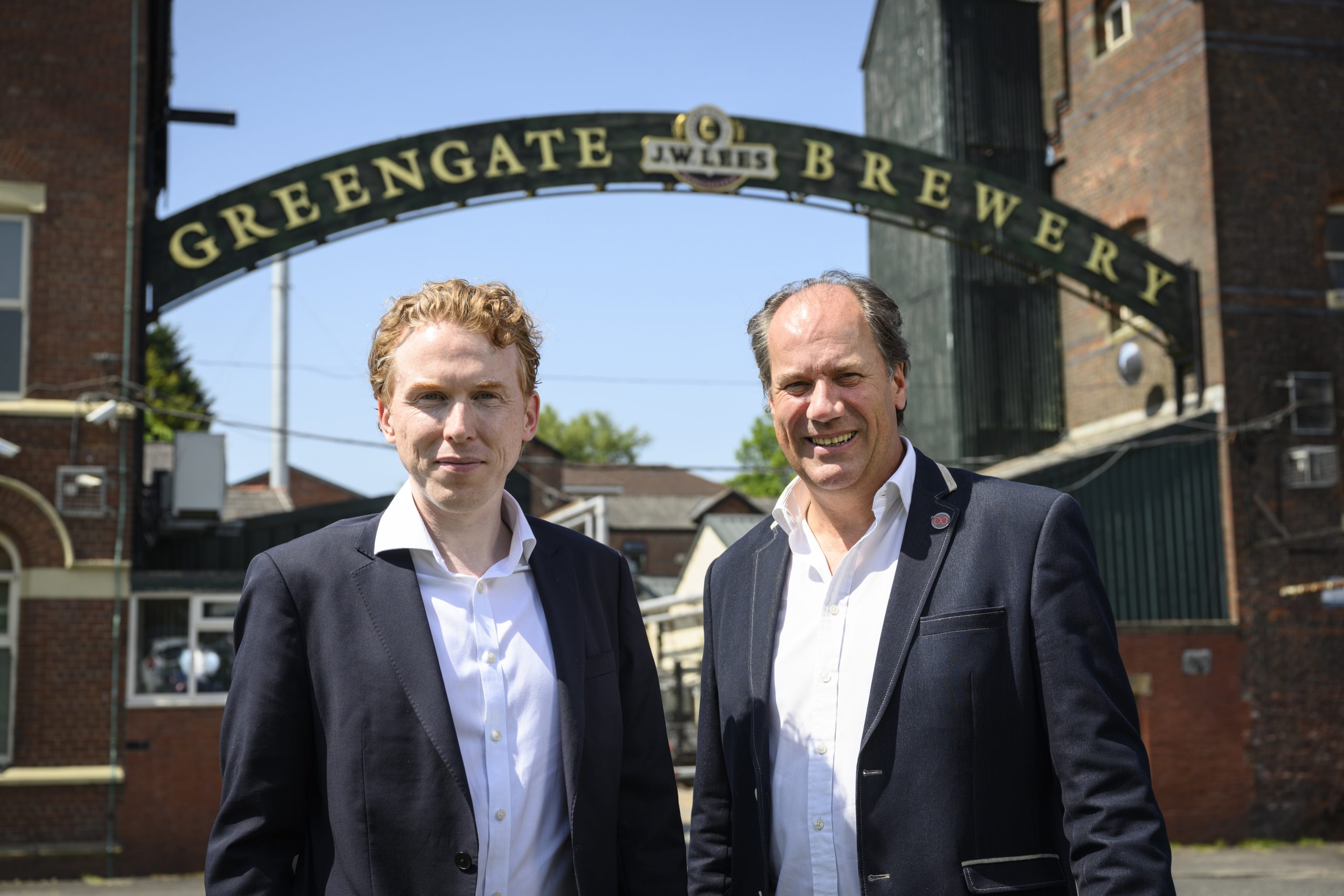 William Lees-Jones is managing director at JW Lees Brewery, a Manchester-based brewery business that's been established for nearly 200 years. A sixth generation family business, JW Lees has a strong heritage in the North West and, given its longevity, the brewery has faced many ups and downs over the decades. Leading the business for the last 23 years, William has an in-depth understanding of the North West business landscape.
On Friday 9th June, William will deliver the keynote speech at Ward Hadaway's North West Fastest 50 Awards which recognises the region's fastest growing privately owned businesses at The Royal Exchange Theatre in central Manchester.
Ahead of the event, William shares his thoughts on the North West business scene and why the region is home to some of the UK's most innovative and exciting businesses.
"It's a pleasure to deliver the keynote at Ward Hadaway's North West Fastest 50 awards," said William Lees-Jones. "Given the incredibly tough marketing conditions all businesses have faced, I am truly inspired by the resilience, innovation, and collaborative spirit that define North West businesses.
"What makes these businesses exceptional is their ability to adapt and thrive in the face of adversity. We have weathered a pandemic, rapidly increasing inflation and interest rates, supply chain chaos and geo-political tension but, time and time again, businesses in this region have risen to the challenge, reinventing themselves and embracing new opportunities. It is this unwavering spirit that sets us apart and I'm so proud to be born and bred in the region.
"The North West boasts a strong sense of community and collaboration. The support and camaraderie amongst businesses here are unparalleled. Whether it's through networking events, local Chambers of Commerce or cooperative partnerships, we actively nurture and empower each other.
"I am also proud of the skilled workforce that the North West has. Our region is home to world-class universities and educational institutions that produce talented individuals across many disciplines. This pool of skilled professionals contributes to the growth and success of our businesses, helping us stay competitive on a national and global scale.
"It's super exciting to deliver the keynote at the North West Fastest 50 event where we will celebrate the achievements of the region's businesses and shine a spotlight on their exceptional work. It is an opportunity to inspire others and showcase the incredible talent that exists in our region. The innovation, collaboration, and proficient workforce that characterises our companies make the North West a remarkable place to do business. It's great to be part of this vibrant community, and I look forward to celebrating our collective achievements at the Fastest 50 awards. Together, we will continue to thrive, shaping the future of North West business and overcoming whatever adversity that may lie ahead."
Matthew O'Brien, partner in our Real Estate team, added: "Having worked closely with William and the JW Lees team over the years, it's fantastic to have him join us as our keynote speaker at the awards. We're looking forward to him sharing his experience in business and his thoughts on successful leadership. The Fastest 50 Awards is an exciting event that showcases the exceptional achievements of the region's fastest growing companies, and William's presence will definitely elevate the energy and enthusiasm in the room."
On Friday 9 June, the region's fastest growing businesses will come together at an invite only event in central Manchester. Stay tuned to find out who the winners are – the full list will be published on our website.
Please note that this briefing is designed to be informative, not advisory and represents our understanding of English law and practice as at the date indicated. We would always recommend that you should seek specific guidance on any particular legal issue.
This page may contain links that direct you to third party websites. We have no control over and are not responsible for the content, use by you or availability of those third party websites, for any products or services you buy through those sites or for the treatment of any personal information you provide to the third party.