Moving house can be a stressful business, but our service will make you feel right at home.
Whether it's buying, selling or re-mortgaging your property, our experienced team has got it all covered.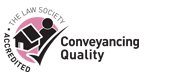 With such a lot at stake, we understand the importance of securing you peace of mind throughout the process.
That's why we focus on protecting your future interests and ensuring that your transaction goes through as smoothly and speedily as possible.
House buying and selling can be complicated enough without your legal advisor making it worse.
We always communicate with our clients in plain English so that everyone knows where they stand.
Our residential conveyancing team deals with a huge variety of property transactions so whether you are a first time buyer or an experienced mover or residential property investor, we can help.
We will be there to guide you throughout the conveyancing process, keeping you informed of progress at all stages.
For pricing information on property sales, purchases and remortgages, please click here.    
As well as buying and selling, we can also advise on other aspects of owning residential property, such as remortgaging, buy-to-let or freehold and leasehold issues.
And as part of a major full service law firm, we can call on our colleagues to help with everything from tax matters to trusts, wills and co-habitation arrangements.
Our services include advice on:
Buy-to-let
Deeds of gift
Deeds storage
Deeds transfer
Investor purchases/sales
Lease extensions and purchase of freehold reversions
Remortgaging
Residential sales and purchases
Residential tenancy agreements
Shared / private services
Shared ownership leases
Title advice and rectification
Transfers of equity
Trust Deeds
To make the right move, please get in touch.