Robin is a partner in the planning team at Ward Hadaway. He specialises in planning, village green, highways and compulsory purchase work.
He represents a broad range of clients including residential and commercial developers, estates, public sector organisations and private individuals.
Robin is also an integral member of the property development team supporting colleagues on the planning aspects of development agreements including contracts, options and leases.
Experience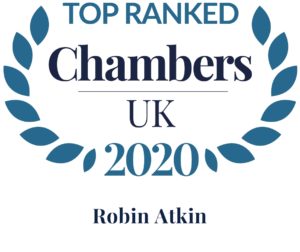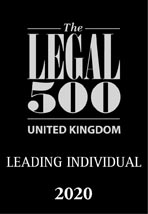 Robin is widely recognised as an expert in planning issues including regular advice on the interpretation of planning permissions, advice regarding certificates of lawful use, drafting and negotiation of Section 106 Agreements and other more general planning advice.
He also has a particular specialism in village green and highways matters (specifically public rights of way) and has advised numerous landowners/developers regarding their landholding and how best to seek to prevent applications arising for village green or modifications to the definitive map. Robin has acted for major house builders and major landowning estates in seeking to resist village green applications made over considerable areas of land with development potential, such matters often proceeding to inquiry and involving novel points of law.
He has also acted for a statutory utility in making a number of compulsory purchase orders along the Northumberland Coast and acted at an inquiry in seeking the confirmation of the orders, one of which involved the special parliamentary procedure.
Robin has been involved in a number of recent reported cases as follows:
R (on the application of Lewis) -v- Persimmon Homes (Teesside) Limited [2008] relating to whether there had been bias in the grant of planning permission by the Council.
R (on the application of Lewis) -v- Redcar and Cleveland Borough Council and Persimmon Homes 2010 UKSC 11 which was a Supreme Court case in relation to village green applications and is the leading authority on "deference".
Jaytee (Rainton) LLP & others v Secretary of State for Communities & Local Government & others 2013 EWHC 2835 (Admin)