Nicola is Head of our Health and Regulatory and a partner in the Healthcare Unit. She has acted for NHS Resolution (formerly the National Health Service Litigation Authority), Medical Defence Organisations and NHS Trusts for over 15 years. She is also Ward Hadaway's Training Principal with responsibilities for the recruitment and training of trainee solicitors in the firm.
She previously qualified as a biomedical scientist specialising in haematology before transferring to law.
Nicola is a Nominated Partner approved by NHS Resolution (formerly the NHSLA) for the clinical negligence panel.
She has a wide, varied experience of all types of clinical negligence claims but with particular and specialist knowledge of high value birth injury and brain damage claims.
Nicola is also Client Liaison Partner for two of Ward Hadaway's acute Trust clients and for one Ambulance Trust client.
Experience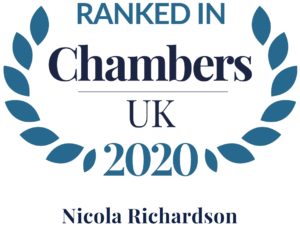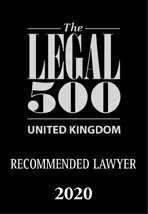 Nicola has a great deal of successful trial experience including the successful defence of a birth injury claim. She has also been involved in cases that have been pursued to the Court of Appeal.
Nicola has conducted a large number of very high value obstetric cases to a conclusion and has significant experience of ADR in this setting and of periodical payment orders. Of her last three birth injuries claims, one discontinued and one settled for £500,000 (against a reserve of £4.5 million).
Nicola was the lead partner for a team involved in advising and representing a Trust's interests during a very high profile public inquiry. Following this, she successfully defended on behalf of the NHSLA the claims that followed.
Nicola has also been heavily involved in assisting a client undertake a Risk Management Review of the NHS 111 service including the development of a plan of action.
She has significant experience of representing clients' interests at complicated high profile Inquests (including Article 2 and jury Inquests) where she usually undertakes her own advocacy.
Nicola has carried out secondments in the Technical Claims Unit at NHS Resolution (formerly the NHSLA) as well as previous secondments with the CNST teams.
She is involved in extensive training for client Trusts on all aspects of healthcare law and lectures on the LLM in Medical Law at the University of Northumbria.