Martin has over 20 years' experience advising and representing clients in all manner of family law issues.
In particular, his work has involved resolving complex and often very high value divorce disputes.
A great number of those disputes have involved business assets and he has also advised many high profile clients from the worlds of music, sport and politics.
Experience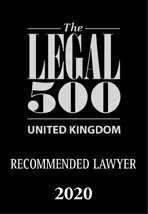 A high proportion of Martin's work has always involved assisting clients in relation to issues surrounding children.
Whilst primarily that has included dealing with disputes over residence and contact, Martin has also specialised in international cases including child abduction cases, locating and securing the return of children from all continents.
Martin has also advised many clients and families about pre-nuptial agreements and other areas of asset preservation and this has become a major part of Martin's current client work.