Julia leads the property team in the social housing group and is a specialist residential development and social housing lawyer, who carries out work for registered providers encompassing security work, development, purchases, projects and disposals.
She also works on behalf of national and regional house builders and land owners in all aspects of the residential development transaction, with a particular emphasis on acquiring and assembling complex sites and delivering large projects.
Experience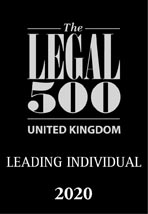 Julia's work in residential development has been for housebuilders, the public sector, landowners and registered providers; she has been involved in the assembly, acquisition and disposal of flagship regeneration schemes in the North East and also in national land assembly projects – including the Middlehaven development, large scale housing schemes, the transfer of all of the parks and allotments in Newcastle City to a newly formed trust, acting for the lead developer of the new Burtree Garden Village for the construction of 800 new homes and other complex large scale regeneration.
She has expertise in all aspects of development – from bid and heads of terms stage through to assembly, financing and acquisition to delivery and eventual disposal. She is used to leading multi-disciplinary legal teams to bring large development projects to a successful conclusion.
Julia is also very experienced in social housing: leading teams carrying out large scale securitisations, acting on land led and s.106 acquisitions and advising on all peripheral matters.