Jonathan heads the firm's Children and Safeguarding team.
Jonathan is recognised for his experience in helping clients deal with all aspects of relationship breakdown. In cases involving children, he regularly acts on behalf of parents, children, family members and CAFCASS Guardians.
Experience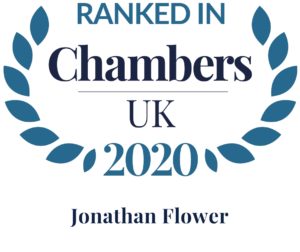 Jonathan has practised in the North East for over 20 years and is recognised as an experienced advocate.
He deals with high value and complex divorce settlements. Recent cases have involved media celebrities, sports stars, members of the legal profession as well as matters involving corporate assets, held here in the UK and abroad.
Jonathan has significant experience in dealing with cases involving children. These have involved child abduction, both domestic and international, as well as care and adoption proceedings, particularly where children have been injured or there are concerns in relation to fabricated or induced illness.
Jonathan's practice extends to the public sector, where he regularly provides advice and training in relation to the safeguarding of children. In the health sector, this is focused upon the responsibilities of the NHS; in the education sector this is focused upon the responsibilities of academies.