Ian is a Consultant in the Commercial Litigation Team and has a wide experience of civil disputes often with an international flavour, including financial services disputes, insurance claims, complex trust claims and professional negligence.
Experience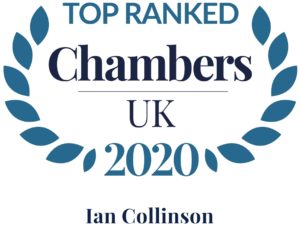 Ian has wide ranging experience in professional negligence disputes involving various professions and has handled several major claims arising out of fire losses involving complex insurance related issues and related professional negligence claims against insurance professionals and others.
He has been involved in numerous disputes for pension fund and charitable trustees and has acted for many private investors who have suffered financial losses as a consequence of poor investment management and fraud, including complaints to the Ombudsman, arbitrations and High Court litigation, often with an international element.