Alan is an associate in the Construction and Engineering Team at Ward Hadaway and has specialised since 2005 in construction law.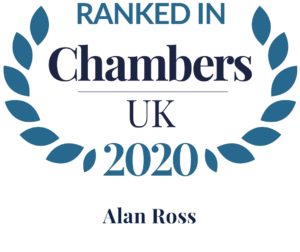 Alan is an experienced construction, engineering and projects lawyer.  He has acted for developers, public bodies, contractors, professional team members, subcontractors and funders involved in both private and public sector construction and engineering developments and energy projects.
Alan advises on the drafting and negotiation of all major national and international industry standard and bespoke forms of construction and engineering contracts (JCT, NEC, ICE, LOGIC, MF/1, FIDIC, IChemE, PPC 2000), professional appointments, novation agreements, warranties, bonds and guarantees and other associate project documents.
Experience


Alan's recent private sector commissions include advising the McAleer & Rushe Group in relation to a number of hotel and mixed use developments throughout the UK  totalling in excess of £350m, and other high profile projects for this client such as the redevelopment of London Irish RFC's training facilities and the redevelopment of Hampshire County Cricket Club's Rosebowl Stadium.
He also advised the developer in relation to the first phase of a multi-phase £200m mixed use development in Newcastle City Centre.
In the public sector, Alan has advised a London University in respect of the major redevelopment of their campus, which included a new build student union facility and a new build education facility and a North East University's new build City Centre sports facility.
In the energy sector, Alan has recently advised:
the English subsidiary of a Dutch engineering company in relation to a bespoke £80m contract for the design and manufacture of a J-lay pipe tower
a Channel Island electricity company in relation to the FIDIC contracts for the €50m project for submarine and land based electricity cables that will form part of the Channel Islands electricity grid
a Newcastle-based offshore oil and gas EPC contractor in relation to a £250m North Sea satellite oil platform project
the contractor in relation to the negotiation of an IChemE Red Book contract for an anaerobic digestion plant