As well as completing their legal training here, our trainee solicitors perform important roles in a variety of service areas right across Ward Hadaway.
But instead of us telling you what they do, we think it's best to hear from someone first hand about the experience. Here a selection of our current crop give the lowdown on life as a Ward Hadaway trainee.
Michelle Fleming, Newcastle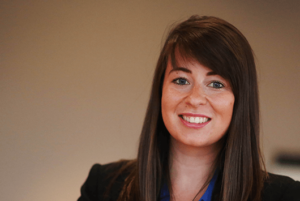 Working as a Paralegal in the North East allowed me to really get a feel for local law firms and what they could offer trainees. I regularly attended junior lawyer networking events and met many trainees. The Ward Hadaway trainees in particular were all very friendly and approachable. It was clear to me that they were all very positive about their training contracts and were good representatives of the firm.
When selecting their trainees, I very much felt that Ward Hadaway's aim was to truly get to know your personality and your opinions, not what you have read in a newspaper. I didn't feel like they were trying to catch me out – if anything, I felt the interviewers wanted me to do well.
Ward Hadaway supported me through studying the Legal Practice Course which really was a huge help as before having a training contract I was unable to do the course based on my own resources. Even before I started at the firm I was invited by the existing trainees at the time to play for the Ward Hadaway netball team, which I thought was very welcoming.
The firm has a very welcoming culture, being a trainee can be nerve-racking but everyone wants you to settle in and feel comfortable. They encourage you to bring in new ideas.
Recently the trainees wanted to organise a bake sale for charity and we received nothing but support and encouragement throughout. It also turned out to be great fun!
The firm organises office social activities for all employees, but I also regularly find myself socialising with the other trainees and I am always invited to anything that my department organises. Despite only being in each department for six months, I have always been made to feel like a member of the team.
So far in the Commercial Litigation department I have had access to very interesting work and everyone in the team is very approachable. I receive work from different members of the team, which is great because it means I have worked on a wide variety of cases.
Even if I am not necessarily needed, I have found that the Partners will invite me to client meetings. This is fantastic experience as it has helped me to build my confidence in all types of client contact. Sometimes I have to dip into an on-going matter but I have also been involved in dealing with new client matters, and given the freedom to telephone the client to gather information. I have also been involved in high profile commercial litigation work and it has been a real confidence boost to be trusted to do this kind of work as a trainee.
During my training contract I have always felt that my opinions count and I think that is so important when the two years of your training contract will set you up for the rest of your career.
Hollie Morgan, Newcastle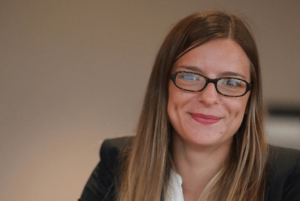 Following the completion of my LPC at the University of Law in Birmingham, I moved back to the North East to start my training contract having previously undertaken an undergraduate degree in Law at Newcastle University.
I knew I wanted to work in Newcastle due to its friendly nature and small city feel and Ward Hadaway seemed to fit straight into that. The firm has always been portrayed as a 'Northern Law Firm for National Business' which was exactly what I wanted. I did not want the London life but I wanted the career fulfilment of working for big clients. This is something that I have not been disappointed by.
As a trainee at Ward Hadaway you are exposed to a wide variety of clients, from huge public bodies and companies to small business owners and individuals.
There is a sociable atmosphere to the firm which is great, especially if you are a new to the city or returning after time away. Since joining the firm, I have been involved in the netball team which plays once every couple of weeks. We may not win very often but it is a great way to get to know other people in the firm!
The location of the office also means visiting the various bars and restaurants along the quayside is a regular occurrence, particularly on a Friday night when they seem to be full of Ward Hadaway employees!
I found that the application process for Ward Hadaway was more relaxed than other firms I had been to. Although there was a written task and a group task which were quite difficult, once you got to the interview the questions were straightforward and the firm seemed more interested in your personality and interests rather than questioning you on obscure aspects of the news or the law.
My best experience as a trainee so far has been attending two high court trials in high value clinical negligence cases. I was tasked with the responsibilities of looking after the witnesses and taking a detailed note of the trials, as well as the usual running around you would expect within a trial.
It was an excellent experience and I learnt a lot about how to interact with clients and witnesses, how to prepare for a trial and how a trial is run. I was also lucky enough to see QC's and High Court Judges in action, which was an experience in itself.
Myles O'Gorman, Newcastle
I applied to the firm whilst I was completing a BSc degree in Countryside Management at Newcastle upon Tyne University. I was extremely fortunate to be offered a training contract in my first year of applications and Ward Hadaway had always been my first choice.
I was always attracted to Ward Hadaway due to the scope and breadth of its client base, whilst the firm itself maintains a friendly and collegiate approach rooted in the North of England. Many firms strive to achieve such a culture, but few gave such a strong impression of actually achieving their aim.
The application process, spread over a number of interviews, assessment centres and written tasks, struck me as being far more to do with getting to know me as a character, rather than a purely academic exercise.
Throughout the process, there were numerous opportunities to gain exposure to the firm such as through meetings with current trainees and a tour of the firm itself. What struck me most was the sense that everyone knew everybody, despite the size of the firm.
They spoke well of the firm's culture as being friendly and relaxed, with a keen edge of professionalism; an impressive combination. It is telling to note that many of the current Partners trained with the firm and have been happy to continue their careers within it; testament to the firm's positive culture.
As a trainee you are provided with ample supervision. Fee earners are always approachable should you have any queries on matters beyond that of your direct supervisor. Responsibility for your own work is quickly forthcoming and is rapidly ramped up, with the help of your supervisor, in line with your increasing capabilities.
The firm has an active social committee which organises firm wide events throughout the year and the trainees are sure to be found out and about at various points in the week, whether through sporting teams, meeting for lunch or just simply after work drinks and events. As a trainee, a work/life balance is strived for; consequently you are actively encouraged to attend and to socialise, which provides you with a great contact base to build on going forward in your career.
Having come from a non-legal undergraduate background, all of the seats I have undertaken, including Commercial, Property Development and Healthcare, have proved extremely interesting and stimulating.
Enormous effort is put into ensuring that your choices and ambitions are furthered as much as possible with the guidance of your supervisors and the Training Principal.
This is no mean feat when considering the ambitions all of the trainees have to be taken into account alongside the demands of the firm.
The support of the firm as a whole has given me great training and a solid foundation to my future career, as I move into my final seat.