At Ward Hadaway we want to play our part by helping UK businesses, organisations and people successfully navigate the current disrupted environment and get us all back to business. To do that we have developed a series of FAQs where we try to provide clear answers to commonly asked questions.
Do I need to do anything extra to safeguard my employee's mental health during the Covid-19 outbreak?
Homeworking can cause work-related stress and affect people's mental health and being away from managers and colleagues could make it difficult to get proper supervision and support.
Encourage your employees to keep in touch. Put procedures in place so you can keep in direct contact with home workers and can recognise signs of stress as early as possible. Use group chat and video chat tools imaginatively.
Have an emergency point of contact and share this so people know how to get help if they need it.
People are much more anxious than usual and may be less productive as a result – recognise this and try to be patient.
I have essential workers who do home visits. How do I assess the risks?
The fundamentals of risk assessment remain the same as for any other foreseeable risk.
Focus on risk controls which reflect Government guidance; social distancing (2 metres) and avoiding contact with occupiers if possible, high-quality PPE – disposable overalls, gloves and fluid repellent surgical face masks, ready access to antibacterial wipes for surfaces, tools and equipment and plentiful hand sanitizer.
Please note that this briefing is designed to be informative, not advisory and represents our understanding of English law and practice as at the date indicated. We would always recommend that you should seek specific guidance on any particular legal issue.
This page may contain links that direct you to third party websites. We have no control over and are not responsible for the content, use by you or availability of those third party websites, for any products or services you buy through those sites or for the treatment of any personal information you provide to the third party.

Follow us on LinkedIn
Keep up to date with all the latest updates and insights from our expert team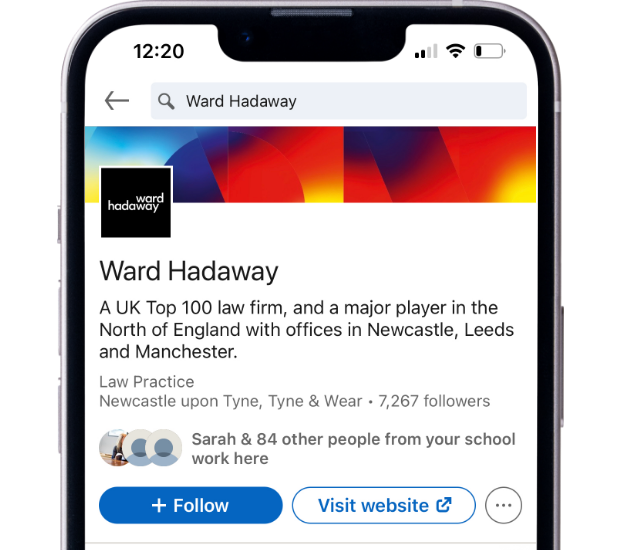 What we're thinking
Our Local Authority round up provides brief summaries of topical information on a weekly basis, to keep you aware of the changes and updates relevant to you.

Many employers will be dealing recently with employees who have been absent due to Covid, including those who were shielding or self-isolating.

The recent Judgment of R (Elkundi) v Birmingham and R (Imam) v Croydon [2022] EWCA Civ 601 from the Court of Appeal concerns allocation and homelessness obligations of housing providers.

Are you as comfortable as you could be with bringing your staff to the UK, whether that's to work or for a business trip and global mobility in general?

In a further attempt by the courts to minimise court time spent on low value matters, 6 County Courts will be piloting a paper determination Small Hearings process commencing on 1 June 2022.

Our Local Authority round up provides brief summaries of topical information on a weekly basis, to keep you aware of the changes and updates relevant to you.

As an extension of our in-house lawyer programme with Professor McKendrick, Nichola Evans discusses a topic which is of up-most importance to in house legal teams.

Our popular 'In conversation' series returns with Certainty in an uncertain market. We were delighted to host Nick Salmons, Director of Shawbrook Bank, and Chris Foster, Specialist Consultant for Expense Reduction Analysts, discussing Financial Management and Marketability.