At Ward Hadaway we want to play our part by helping UK businesses, organisations and people successfully navigate the current disrupted environment and get us all back to business. To do that we have developed a series of FAQs where we try to provide clear answers to commonly asked questions.
Self-isolation
Can I require my staff to inform me should their circumstances be such that they need to self-isolate?
Yes.
Workers (and agency workers) who are aware of the requirement to self-isolate and are due to work during their isolation period at a place other than their designated place (see below) must, as soon as reasonably practicable and in any event before they are next due to start work within the isolation period, tell their employer that they are self-isolating, and set out the start and end dates of their isolation period.
Clear communication to all workers about their obligation to do this is strongly recommended.
Can I be fined for failing to take steps to try to ensure that my staff comply with the requirements to self-isolate?
Yes.
An employer which is aware that a worker or agency worker is or ought to be self-isolating, should not knowingly allow that worker or agency worker to leave the place that they are self-isolating in ("the designated place").  To do so without reasonable excuse would amount to an offence which could result in the employer being issued with a fixed penalty notice.
The value of the fixed penalty varies depending on if it is the first or subsequent fixed penalty notice to be issued:
| | |
| --- | --- |
| First fixed penalty notice | £1,000 |
| Second fixed penalty notice | £2,000 |
| Third fixed penalty notice | £4,000 |
| Fourth, and any subsequent fixed penalty notice | £10,000 |
Face masks
Other considerations
If an employee has had a coronavirus test, can we require them to disclose evidence of their test results?
Obtaining an employee's Covid-19 test result will amount to processing personal data for the purposes of the General Data Protection Regulation 2016/679 (GDPR) and information about an employee's health is a special category of data (sensitive personal data under the Data Processing Act 2018 (DPA)).
In accordance with the GDPR and DPA, there must be lawful grounds for processing such information. Most employers rely on employees' consent to obtain medical information and process sensitive personal data and if the employee is unwilling to give consent, you will not normally be entitled to the information.
Special category data can be processed lawfully if it is necessary for the performance of a task carried out in the public interest or in the exercise of official authority vested in the data controller. Employers may be able to require an employee to disclose their Covid-19 test if there is a substantial public interest, such as ensuring that the employee self-isolate if they have a positive test. However, there is a risk that this measure could be considered disproportionate particularly if it is enforced on all employees as a blanket measure.
Please note that this briefing is designed to be informative, not advisory and represents our understanding of English law and practice as at the date indicated. We would always recommend that you should seek specific guidance on any particular legal issue.
This page may contain links that direct you to third party websites. We have no control over and are not responsible for the content, use by you or availability of those third party websites, for any products or services you buy through those sites or for the treatment of any personal information you provide to the third party.

Follow us on LinkedIn
Keep up to date with all the latest updates and insights from our expert team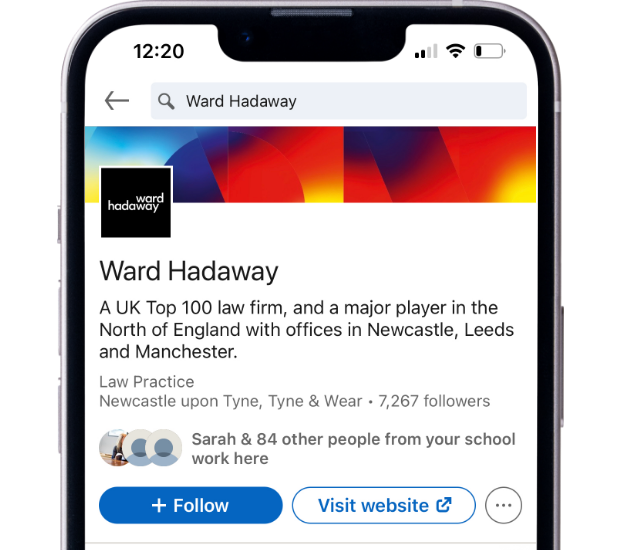 What we're thinking
Our Local Authority round up provides brief summaries of topical information on a weekly basis, to keep you aware of the changes and updates relevant to you.

Many employers will be dealing recently with employees who have been absent due to Covid, including those who were shielding or self-isolating.

The recent Judgment of R (Elkundi) v Birmingham and R (Imam) v Croydon [2022] EWCA Civ 601 from the Court of Appeal concerns allocation and homelessness obligations of housing providers.

Are you as comfortable as you could be with bringing your staff to the UK, whether that's to work or for a business trip and global mobility in general?

In a further attempt by the courts to minimise court time spent on low value matters, 6 County Courts will be piloting a paper determination Small Hearings process commencing on 1 June 2022.

Our Local Authority round up provides brief summaries of topical information on a weekly basis, to keep you aware of the changes and updates relevant to you.

As an extension of our in-house lawyer programme with Professor McKendrick, Nichola Evans discusses a topic which is of up-most importance to in house legal teams.

Our popular 'In conversation' series returns with Certainty in an uncertain market. We were delighted to host Nick Salmons, Director of Shawbrook Bank, and Chris Foster, Specialist Consultant for Expense Reduction Analysts, discussing Financial Management and Marketability.