Building a resilient business
Ward Hadaway, Wellbeing Works and NPH Group invite you to join Dr Chris Barclay Evolve8 Coaching, Head of HR for CPI Dr Amy Smith and Investor Relationship Manager CPI Dr Ian Smith, for a webinar focussed on building business resilience through your workforce, helping to support high-performance teams and drive business benefits.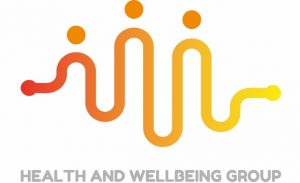 This event is part of a programme run by the Health and Wellbeing Group, a team made up of Ward Hadaway, wellbeing consultancy Wellbeing Works and occupational health specialists NPH Group.
Join our webinar, where you will hear about the core principles of building organisational resilience. Chris will share resilience building techniques, Amy will explain how CPI embedded these principles at an organisational level, helping employees build resilience to manage life and work challenges.
Experience first-hand resilience training, the day-to-day impact for organisations large and small and how it can be used to develop high-performance teams, with significant business benefits.
More about our resilience experts:
Dr Chris Barclay is the director and founder of Evolve8 Coaching, working with organisations to strengthen their capability and culture.
He is a globally accomplished R&D manager, who has led innovation and business growth on world-leading consumer goods brands including Ariel, Bold, Tide, Fairy, Vidal Sassoon & SKII. Following a career developing high-performance teams across the UK and Asia, Chris set-up Evolve8 to design and deliver bespoke coaching with a positive and sustainable impact on organisations.
CPI is an independent technology innovation centre and founding member of the UK Government's High Value Manufacturing Catapult. At the beginning of this year, CPI's HR team and learning and development team took part in Dr Chris Barclay's resilience training.
Dr Amy Smith, Head of HR, at CPI will share her first-hand experience of resilience training, the impact on her team and the benefits for the organisation. Managing over 500 people across the region Amy will also discuss the resilience challenges and opportunities CPI have experienced and what the organisation has learned over the past seven months.
Dr Ian Smith, Investor Relationship Manager, at CPI will share his unique view on resilience as the 'in-between' for investors and organisations looking for investment. He will share what investors are looking for from organisations in the current climate and how organisations are responding to the pandemic.
By clicking 'Book your place', you agree to our Events Terms and Conditions.
Any Questions?
If you have any questions or would like further information regarding this or any of our other events please contact Helen Almond by email on helen.almond@wardhadaway.com